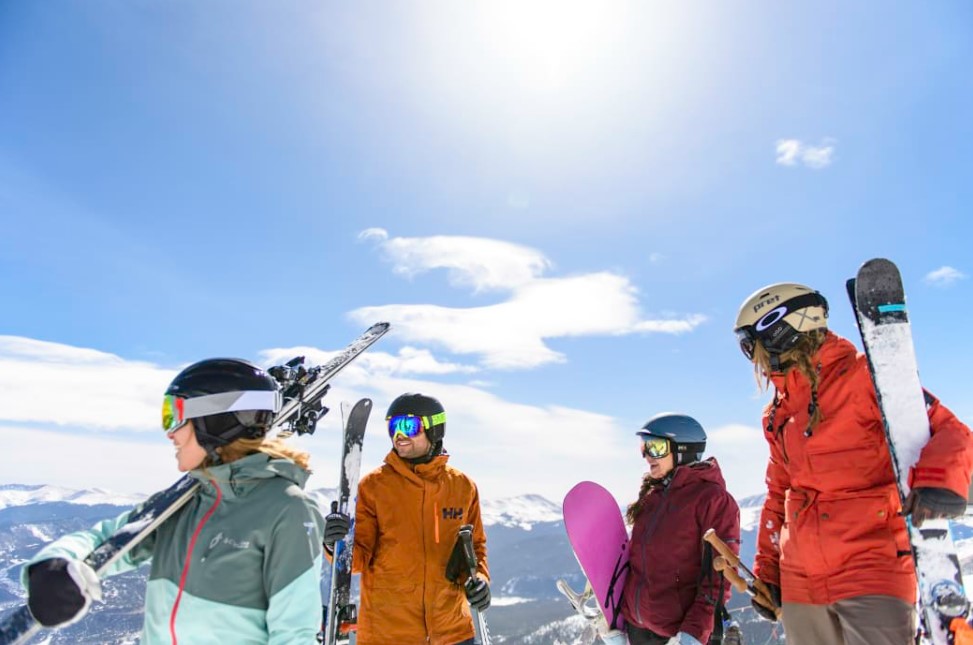 If you are new to skiing, you're in for a thrilling adventure on the slopes. However, before you hit the mountain, the experts at Canyon Sports in Salt Lake City advise that it is essential to understand the ins and outs of ski rental. 
Assessing Your Skill Level and Goals
First thing's first, you need to determine your skill level and goals. Are you a complete beginner? Perhaps you've skied a couple of times but still consider yourself a novice. Knowing your abilities will help you choose the right type of skis and length for your needs. For example, if you're just learning, you'll want a shorter, more flexible ski to help you turn easily and maintain control.
Choosing the Right Ski Shop
Location is crucial when selecting a ski rental shop. On-site rental shops offer the convenience of being close to the slopes, while off-site shops may provide better deals. Additionally, look for excellent customer service and knowledgeable staff. They will help you find the perfect equipment and answer any questions you may have. Do not forget to check online reviews to ensure you are choosing a reputable shop.
Understanding Ski Rental Packages
Ski rental packages usually include skis, boots, and poles. Nevertheless, you can also rent additional gear such as helmets, goggles, and ski clothing. Make sure you compare different rental package options and prices to find the best deal for your needs.
Getting Fitted for Ski Boots
A comfortable and well-fitted ski boot is necessary for a great day on the slopes. When trying on boots, wear the socks you'll be skiing in and ensure there's enough room for your toes to wiggle but not slide around. The boot should feel snug, with your heel firmly in place. If you are experiencing discomfort, consider custom footbeds or boot liners for extra support and cushioning.
Selecting Skis and Poles
When it comes to skis, there are various types to consider: all-mountain, carving, powder, and park. As a beginner, all-mountain or carving skis are your best bet since they're versatile and user-friendly. Regarding ski length, a general rule of thumb is to choose skis that reach between your chin and the top of your head.
For poles, the correct length is crucial for balance and control. To find the right size, flip the pole upside down, so the grip is touching the ground, and hold the pole just under the basket. Your arm should form a 90-degree angle. Don't forget to try out the grips to ensure they're comfortable and secure.
Ensuring Proper Ski Bindings
Bindings play a crucial role in ski safety as they help release your boots from the skis during a fall. Make sure your bindings are adjusted accurately for your weight and skill level. A professional at the ski shop should set the release settings and test them to ensure they are functioning correctly.
Caring for Your Rental Equipment
Treat your rental equipment as if it were your own. Store skis and poles properly by not leaning them against walls or vehicles and keep them dry to prevent rust. Be mindful of ski edges and bases to avoid unnecessary wear and tear. Taking care of your equipment will ensure a smooth return process and help you avoid additional fees.
Conclusion
And there you have it – a beginner's guide to renting skis that will help you make informed decisions and have a fantastic time on the slopes. Remember to choose the right ski shop, get fitted properly for boots and gear, and take diligent care of your rental equipment. With well-fitted equipment and a positive attitude, you are ready to conquer the mountain and create lasting memories.
Related Posts